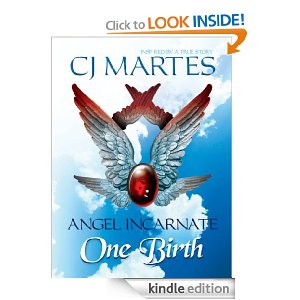 MARK YOUR CALENDARS! Friday, January 11, 2013
To give some love away from the wonderful angels that have graced my life, I have chosen a special day to offer my new kindle book for FREE on Amazon for the entire day!
I thought January 11th was the best day for a Kindle freebie. It's now 2013 and it took me about 13 years to write and finish the first novel in the Angel Incarnate Saga! I wanna celebrate with all my friends on Facebook the release of this book!
Thank you for all of your support for my writing, work and weekly radio show!
Love,
CJ
Here's the kindle link:
http://www.amazon.com/Angel-Incarnate-One-Birth-ebook/dp/B00ANELOOY