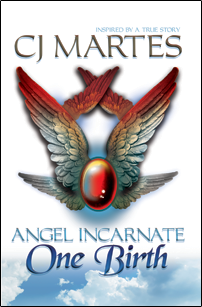 The first book of the Angel Incarnate Saga captivates the reader by combining rich historic elements, the enduring mythos of Angels, and an epic struggle between good and evil.
The reader actively steps onto the "roller coaster ride" with Catherine (the book's central character)…as she is propelled toward a journey of discovering who she was born to be.
She is "jarred awake" by the obstacles of fear, disbelief, and the complete lack of control she faces at every turn!